Operator Connect is the term on everyone's mind when it comes to Microsoft Teams calling, and Beanfield is the only carrier making Operator Connect accessible to small and medium enterprises.  
In July 2023, Beanfield became part of a select few Canadian carriers to provide calling solutions via the Operator Connect program (at the time of writing, there are only three such carriers in Canada). The controlled growth of the program is a deliberate move from Microsoft: the criterion for acceptance is extremely stringent (based on two key parameters: reliability of the backend infrastructure, and call quality) and they only accept a handful of new carriers every year.  
From what we've seen in our first few months of offering this solution, the exclusivity factor cuts both ways: as difficult as it is for telcos to get certified to deliver this next–generation solution, it's equally difficult for the average Canadian company to acquire it – from the incumbents, at least.  
Big Telco serving Big Business only 
It's not terribly surprising, or even terribly unreasonable, that our fellow Operator Connect carriers have structured their OC offering to serve enterprise-level businesses. Unfortunately, their way of pricing and deploying their OC solution just can't be scaled down to meet the needs of SMEs. We have heard from numerous small businesses with 50 to 75 users who were simply turned away by other telcos when they inquired about calling plans via Operator Connect because they were too small. Creating a Proof of Concept is a complex and laborious process, and at this point, the incumbents are simply not willing to invest that time and effort into smaller deals.  
Mid-market is under-served  
The incumbents may consider offering calling via Operator Connect to companies with, give or take, 100 to 300 users. But, for these mid-market organizations, it's not a positive experience. The slow turnaround, impersonal processes and staggering costs make it clear that most OC-based calling offerings are not designed with them in mind. 
The costs add up 
For most mid-market companies, the typical ILEC's pricing structure is difficult to stomach. They charge a hefty one-time fee for the execution and deployment of the solution (via a third-party, no less), as well as steep "professional fees" if an organization requires ongoing UCaaS management. These fees are the same, whether an organization is deploying a hundred users or a thousand, and keep Operator Connect-based calling out of reach for companies if they don't have thousands of users.  
Big seldom moves fast 
Due to bulky administrative processes, the Incumbents require a long time to deploy an Operator Connect Proof of Concept. SMEs might find the incumbents' long turnaround-times to be jarring, especially since Operator Connect is touted as the easiest solution for integrated UCaaS. After all, the users are familiar with the Microsoft Teams tenant, and the only thing we're doing here is integrating calling.  
The service gap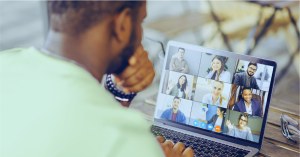 Relying on third-party companies to deploy Operator Connect not only depersonalizes the experience, it also opens the door to misunderstandings about requirements and specifications, further slowing down an already tedious process. But most importantly, the critical "day-2 support" – where organizations get to know their new system and work out the kinks – is virtually nonexistent. 
The Beanfield Difference
At Beanfield, we pride ourselves on servicing small and medium enterprises, and giving them affordable access to the best solutions in the industry and adapting them to suit their unique needs. Our Operator Connect solution, Managed Calling for Microsoft Teams, is no exception. 
Scalable to ensure affordability 
We structured our Operator Connect offering so that it could be scaled down for smaller companies. We have a Standard offering, (in which we deliver the solution) and a Premium offering (in which we both deliver and manage the solution), billed on a simple per-user, per-month basis. We don't charge a flat professional fee for the management of the solution, nor do we charge a one-time fee to deploy it.  
A process that inspires confidence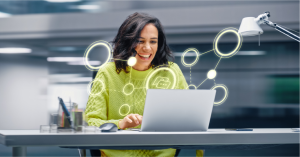 From first contact to deployment and beyond, Beanfield provides a seamless and personalized experience. Our in-depth business mapping processes and our white-gloved cutover and on-boarding service is managed entirely by our highly responsive Voice Specialists, working in concert with their dedicated account representative. Our Managed Calling for Microsoft Teams clients are not relegated to general customer service: they have ongoing access to their dedicated team whenever they need support.  
About Operator Connect 
Microsoft Operator Connect allows businesses to directly enable PSTN calling from their current carriers within Teams. Or, to put it more plainly: it lets organisations take their phone system and transplant it into Microsoft Teams seamlessly. It relies on carriers who own and operate their own telecommunications infrastructure and distinguishes itself from traditional Direct Routing solutions by having all telecom services connect directly to Microsoft Azure, powering a direct peering to create a 1:1 network connection. This promises greater ease of use, streamlined management, and enhanced reliability.