The insurance industry, once considered stable and unchanging, has experienced a significant technological shift in recent years. Driven by the demands of the millennial generation for enhanced online customer experience, insurance agencies and brokerages adopted impressive, integrated technology stacks. Online portals and mobile apps gather customer information, CRMs safely store, automate documentation and billing, powerful voice solutions streamline their communications and call-centre operations.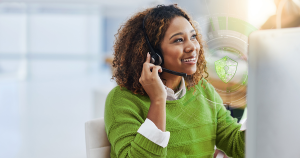 This transformation is not only about competition with self-serve websites, but also about improving the customer experience through the integration of technology. Leveraging technology allows brokers to focus on the value they provide to clients by saving time on quoting and documentation tasks. By integrating technology seamlessly, advisors can dedicate more time for meaningful customer interactions, establish a personal connection, and ultimately, generating more revenue.
What's the risk?
Mission-critical applications like CRMs, email, VoIP solutions, and online portals rely on a robust internet connection. Weak connections and network downtime pose a significant risk to their overall business. They can result in lost revenue, customer attrition to competitors, and even employee turnover. To retain customers and meet their expectations, insurance companies must ensure that they have a powerful and reliable connectivity to support the adopted technologies that provide a seamless digital experience.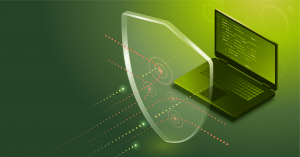 Insurance companies handle extremely sensitive information and are subject to some of the most exacting compliance standards when it comes to the storing and protection of that data. Given the rising threats of cyber-attacks, there is a greater need to ensure that their networks are secure enough to safeguard customer data. To address this concern, insurance companies must choose an internet provider that offers enterprise-grade security solutions to protect their networks from potential threats like DDoS attacks.
Embracing proactivity and technological transformation 
Key stakeholders in the insurance sector recognize the importance of staying proactive and embracing technology to transform their businesses. By selecting a reliable provider like Beanfield for telecommunications, Internet services, and for security, insurance companies can become more customer-centric, delivering a seamless blend of exceptional offline and online experiences to their clients:
"Beanfield's high-speed internet services provide an exceptional level of connectivity, offering blazing-fast speeds and unparalleled reliability for businesses. Their fibre-optic network ensures seamless browsing, making every day online experiences extraordinary for customers."

– Donovan Williams IT Project Manager, Navacord